Live. Love. Inspire. Box Fam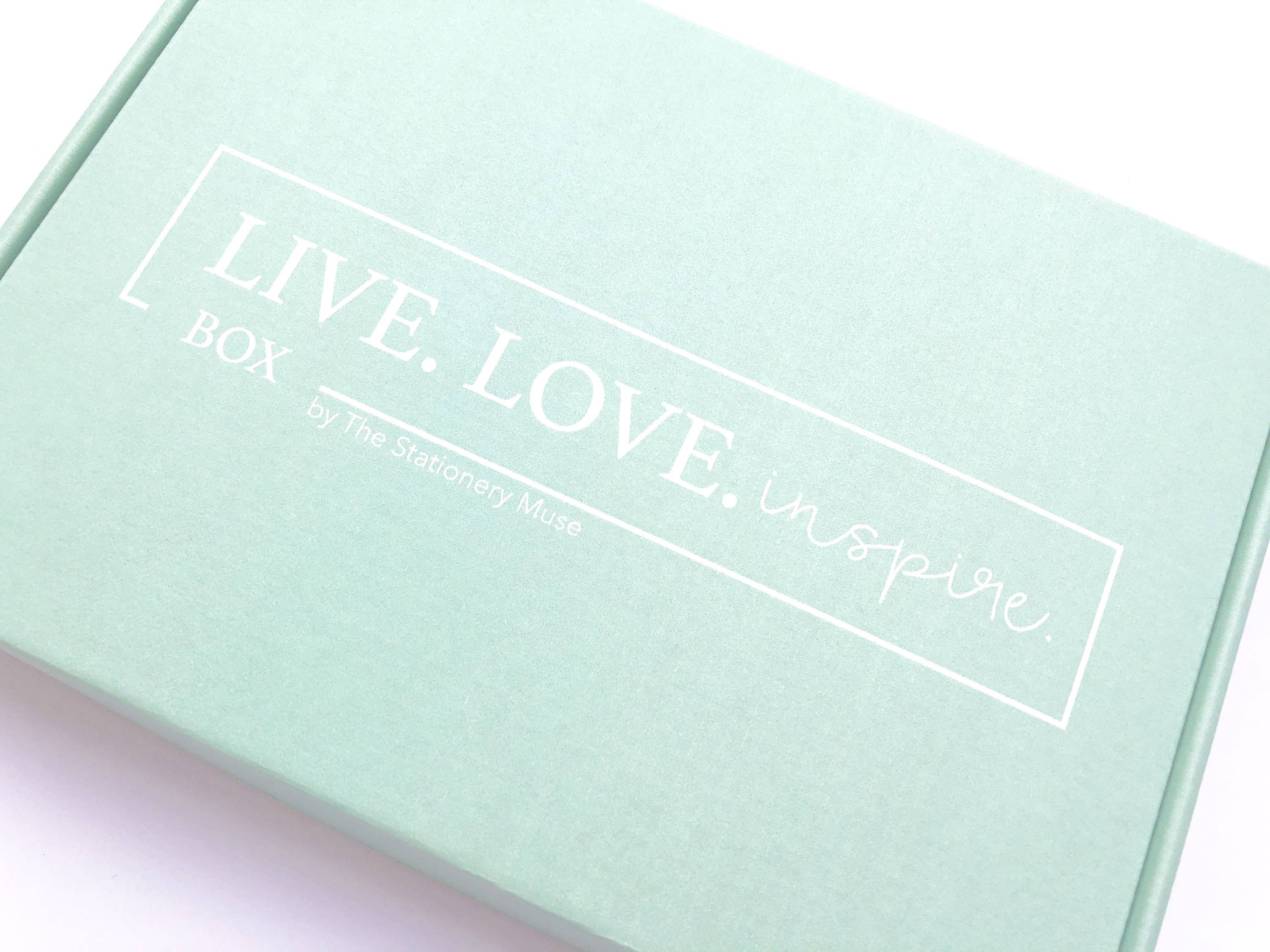 Welcome to the Box Fam page! Thank you so much for supporting my small business it truly means so much to me. I designed this box in hopes of inspiring women monthly with fun themes and boxes filled with motivational and functional products. I truly believe that you can do anything you set your mind to and I hope you will feel that each month with every new box.
---
I wanted to tell you a little about the NEW Box Fam program! It's a program created as a way to thank you for your continued support. As you receive boxes month after month you will get amazing gifts along the way just for being subscribed!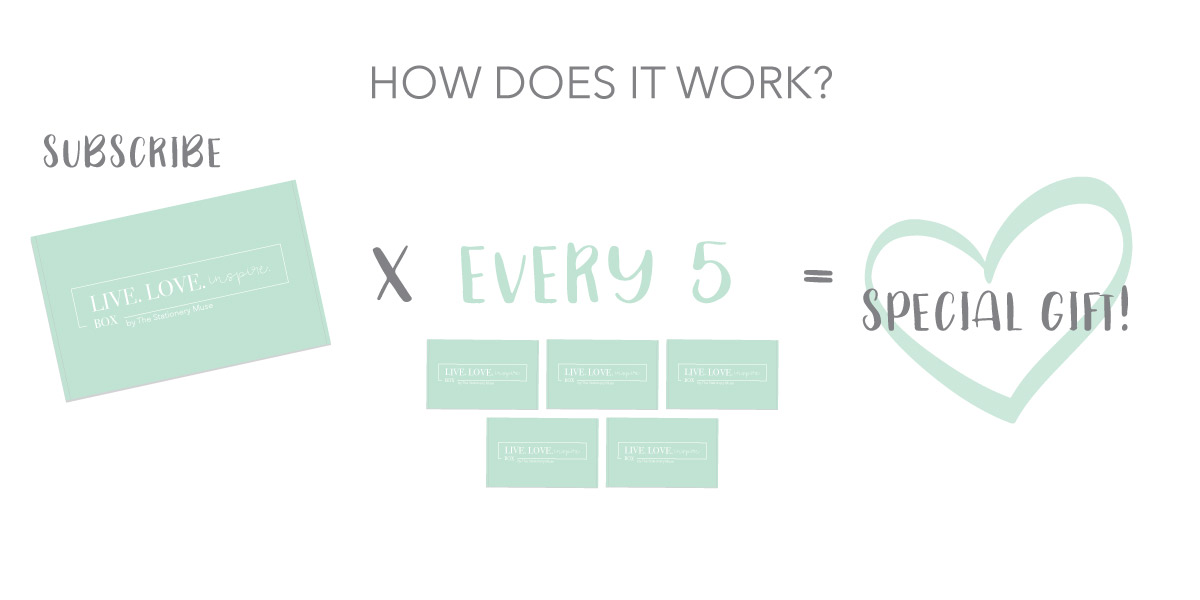 As soon as you subscribe the fun begins!
You can receive your first special gift once you get your very first box. Just shout us out on Instagram and share your box by tagging us @liveloveinspirebox or @thestationerymuse and using the hashtags.
#liveloveinspirebox OR #thestationerymuse
I really would love to see how you're enjoying your box so I encourage sharing as much as possible, it lets me know that I'm doing something right. Once you share the box for the very first time you will automatically get your first gift shipped along with your next box. Just make sure that your IG account you share with reflects the name used when signing up for your subscriptions so I can identify who you are :)
From there for every 5th box, you'll receive a special gift included in your box. And that will continue moving forward.
So what are these gifts?
Well, they are a total surprise to you! They will be completely separate from the monthly theme and will be a variety of different types of items that you can use for you or your planner. As you move up in the program the prizes will get even better! So get started today by sharing your box on Instagram and look out for your very first gift! You can expect to get things like stickers, pens, shop gift cards, and so much more!
Have you been subscribed for a while already?
For those lovely box fam members that have been enjoying this box for a while, you will be receiving your very first special gift in the upcoming August box! And from there you can expect to see one in every 5th box.
Just to mention again, I am so grateful for my subscribers and want you to know that. So enjoy the program and check back on this page regularly for exclusive box updates, freebies, challenges, and deals just for LLI box subscribers. Bookmark this link and use the QR code in every box in case you lose this page page.
---
SNEAK PEEKS ON INSTAGRAM!